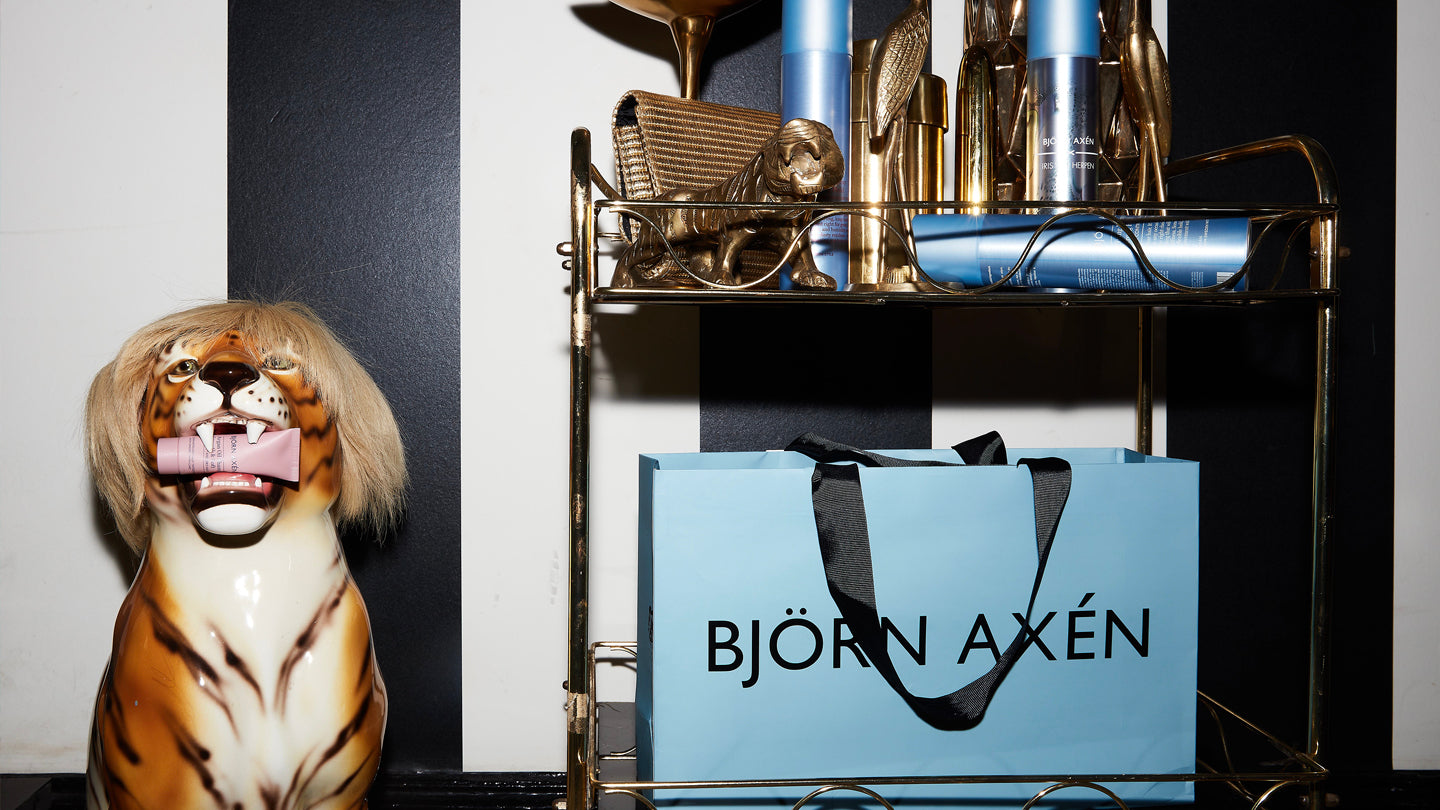 ABOUT
BJÖRN AXÉN
In 1963, Björn Axén opened his first salon in Stockholm. Taught by the legendary Monsieur de Alexandre in Paris, Björn brought knowledge, creativity and innovation back to Sweden and enhanced the image of the hairdressing profession in Scandinavia. The first Björn Axén products were launched in 1984, the same year that Björn was appointed Swedish court hairdresser. Queen Silvia's beautiful updos have had a huge impact on the royal court in Europe. Today, Björn Axén continues to provide both services and products to the royal family.
WHY BJÖRN AXÉN
Professional hair care - tested and used by premium hairdressers
• Designed and manufactured in Sweden
• Dermatologically tested and vegan
• Strict ingredient policy approved by Swedish pharmacies (sulphate free, natural ingredients)
• Proud sponsor of the Rainbow Fund, which promotes equality and support for all people in need
BJÖRN AXÉN SET - MOISTURE
Regular price

€72,00

Sale price

€57,60
This set includes
MOISTURE SHAMPOO
MOISTURE CONDITIONER
MOISTURE HAIR & SCALP SERUM
Share
BJÖRN AXÉN SET - REPAIR
Regular price

€56,50

Sale price

€45,20
This set includes
REPAIR SHAMPOO
REPAIR CONDITIONER
REPAIR ANTI BREAK TREATMENT
Share
BJÖRN AXÉN SET - VOLUME
Regular price

€61,00

Sale price

€48,40
This set includes
VOLUMIZING SHAMPOO
VOLUMIZING CONDITIONER
VOLUMIZING DRY SHAMPOO PASTE
Share
For the perfect look of your hair
Care

Professional haircare with a strict ingredient policy for demanding hair. The CARE line meets all the requirements for demanding and high-quality hair care with the following series.

Styling

Individual, noble styles and care.

Signature

Exclusive royal styles and care with high-quality ingredients. Haute couture for the home.

Brushes

The right brush for every hair type.